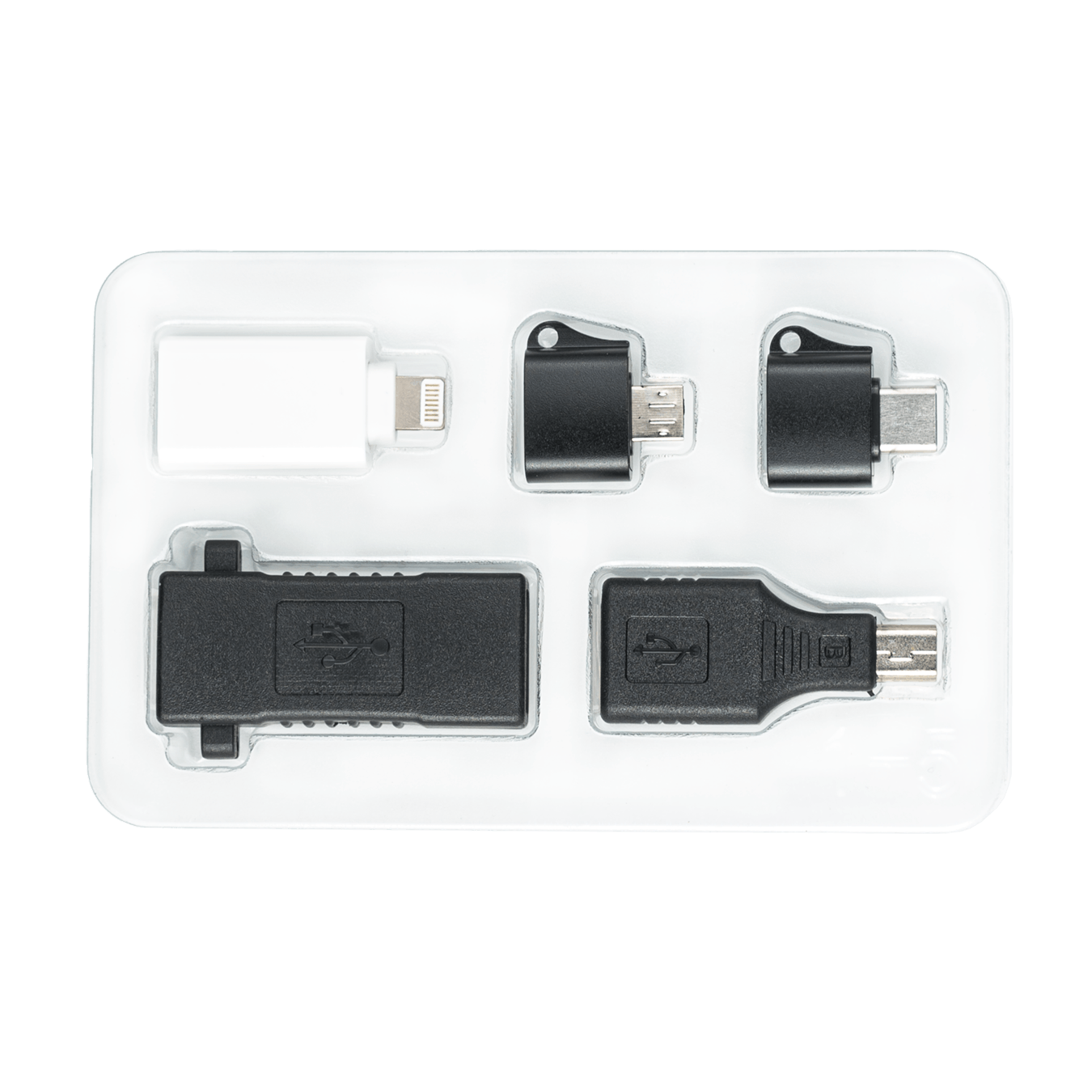 Test everything with the USBKill V4 Adaptor Packs: Computers, Telephones, Industrial Equipment, Network Equipment, Display Devices and more.
Included with every USBKill Adaptor Kit:
Out-of-the-box ready: No assembly required
Purchase Protection: Money Back Guarantee
World-wide shipping: Tracked & Express Options
---
Test Everything
The USBKill V4 Adaptors kits allow the USBKill V4 to test almost any type of device: Computers, Telephones (Apple and Android), Network Equipment (RJ-45), Display Equipment (Via VGA, HDMI or DisplayPort), Technical and Medical Equipment (Via USB Cables).
Thousands of industrial, security and law-enforcement firms use USBKill, combined with an Adaptor Kit on a daily basis to test hardware, detect and secure vulnerabilities and much more.
The Basic Adaptor Kit contains the most common adaptors for day-to-day use.
The Advanced Adaptor Kit contains specialised adaptors for specific use cases.
Compare the kits below to find which kit is best suited for your requirements
Basic
USB-C
Lightning (Apple)

MicroUSB
Mini USB
USB-A Female

The USBKill V4 Kit contains includes a USBKill V4 and Basic Adaptor Kit - with a saving of 10%.

Advanced
USB-B Male

USB-B Female
VGA (DB15)
HDMI Male
HDMI Female-Female
DisplayPort Male
DisplayPort Female-Female
RJ45 Male,
RJ-45 Female
The USBKill V4 Tactical Kit includes a Basic Adaptor Kit, Advanced Adaptor Kit, and multiple USBKill V4 devices, with a saving of 99€.
---