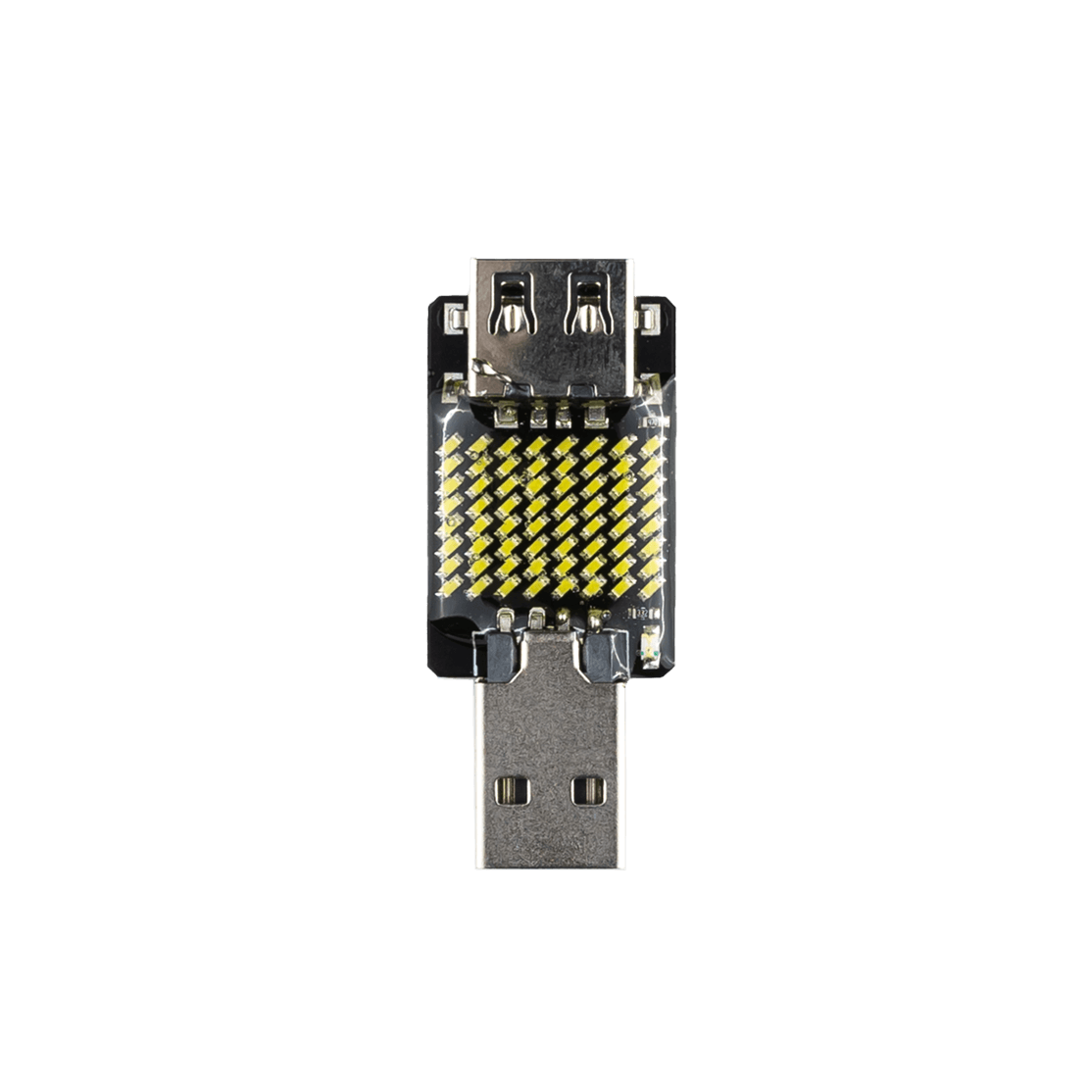 Detect and thwart USB Power-Surge Attacks and "Juice-Jacking". The  USBKill Shield detects and deflects Power Surge attacks, and also protects your devices against data exfiltration by untrusted third-party chargers.

Included with every USBKill Shield:
Out-of-the-box ready: No assembly required
Purchase Protection: Money Back Guarantee
World-wide shipping: Tracked & Express Options
---
Detect & Protect against USB Power Surge Attacks
The USBKill Shield is the only way to safely use and test unknown USB devices. Protect your computers and hardware - always use a USBKill Shield before trusting a new device.
Protecting your hardware is easy: The Shield allows power to travel through the device, but will block any Power Surge attacks. 
Detecting an attack is even easier: When USBKill Shield detects a power surge attack, the ultra-bright LED array flashes with each attack.
Protect yourself against Juice Jacking

As USB Power outlets become more and more ubiquitous, "Juice Jacking", or data-exfiltration via malicious USB ports is more and more common.
Using an unknown third-party USB port or charger can lead to data theft or malware installation.
The USBKill Shield protects your devices against Juice Jacking, while still allowing them to be charged; a status LED confirms that your device is protected.
---